Don't take our word for it.
Hear what our customers say
We love our users! See what some of them have to say about us. We take our work seriously and want you to be happy.
The support for this plugin is above and beyond anything I've experienced with any other plugin. They've been extremely helpful, timely and polite. I made a few suggestions and they added them into the new release. This plugin has been extremely helpful and the support is absolutely top notch!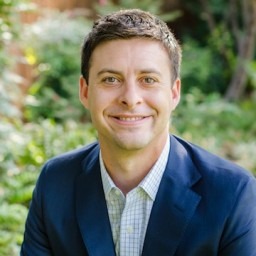 I really can't speak highly enough about this plugin, and especially the support offered! I have had quick and clear responses to issues, the support team always spend the time necessary to fix an issue if one comes up. What's more, I have seen them add new features that I've asked about, literally the very next day! Very highly recommended!.
Thank you for this great plugin, I've search in the internet in the past six days for just a few functions to exceed my blog/author functionality with no luck at all! Then luckily I found your plugin!, But I've never expected to find what your plugin has. It's fascinating, amazing, by all the words mean…I'm amazed!!! Your plugin cover everything related to the Author/blogging needs, Period.
The only true multiple author plugin I could find. I started with the free version and opted to go pro to get all the bells and whistles. One of the best plugins I have purchased to date... Love it! Wow and let's not forget the support on this plugin... I asked if a few features could be implemented over the last week and sure enough, they made updates/additions that I had asked for. Molongui Pro ROCKS!
I love this plugin and the support behind it. They always exceed expectations and are quick to help. I like that they are always improving the plugin. It's the best out there.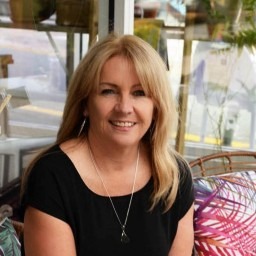 I downloaded the free plugin and liked it immediately, but I needed some additional functionality when displaying the guest authors names in my theme. With over 170 authors a good many are one-offs so I absolutely needed a to find a way to display the names of guest authors without creating user profiles and having "Guest Author" displayed throughout the site looked terrible.
The theme developer was absolutely not interested in even pointing me in the right direction, and I was about to pay another developer the big bucks to sort it out for me, when I came across this plugin. I contacted the plugin developers with my questions and some details on my set up and they got right back to me with an affirmative response for their premium plugin.
It did exactly what they said it would do and I couldn't be happier. I uncovered a small issue which I asked the support team about and again they got right back to me with a fix.
Seriously if you need a guest author plugin that works and has efficient and courteous support, do yourself a favour and get the premium plugin – it's worth every penny and will save you time and money.
Very impressed with this plugin. Easy to set up, comes with a variety of layouts that are easy to customize, ability to use local avatar, multiple authors, custom post type if needed for guest authors, and most importantly incorporates structured data. The icing on the cake is the fabulous support. To show my appreciation and support I purchased the pro version — VERY Happy with this plugin.
They have really gone out their way to deliver a great plugin. I tested all the other guest author plugins before trying this one and this is the only one that not only works but also delivers many great features and options. The support that they gave was also very helpful. If guest authors are what you need then guest authors are what you get.
I appreciate the developer's efforts to provide functionality and to keep this plug in up to date. I have a lot of guest authors, and this has saved me numerous times.
Such a great plugin and when I found a small bug, they fixed it right away. Looks good, works well! Thank you!

Purchased the premium, received great one on one support, perfect solution for WordPress managers who have a ton of guest authors that either don't have an internet presence, or don't contribute enough to be a user.

The Molongui Authorship plugin is absolutely perfect for guest authorship, in addition to its many other customizable features. I'm seeing from other 5-star review headlines that other users of this plugin received stellar support for this plugin — and they're right: I rarely leave these reviews, but the Molongui support team was so awesome in assisting me with difficult needs particular to my site, and now the plugin's working 100% on my end. With that I'm happy to pass on the good news about this plugin. Awesome plugin by an awesome team. Time to feature some guest authors, baby.

I was having an issue that needed some custom code tweaks both within my theme plus the plugin itself and Mike from their support (via chat) was extremely helpful. He helped me to script the code in the way that I needed and took about an hour of his time to help me get to the solution. Good customer support is everything!! Thanks Mike :)

Support is what makes this plugin a jewel. I can't state enough how their support is responsive and helpful. Yes, there are bugs because this plugin interacts with many functionalities of WordPress and it is impossible to debug and make a plugin compatible with every other plugin in the market, but honestly, hats-off on how they handle support and resolve issues even if these are related to conflicts with other plugins.

I'm using Molongui Pro and love it. It's the best authorbox plugin I have found. I had a few issues with my CDN and their CSS files and their support helped me fix it straight away. They were also very open to my suggestions for improving Author Schema and implemented an update to it a few days later. Good stuff
This plugin is excellent if you run a multi-author blog/site and you want to have a biography box for each author but don't want them to have WordPress login credentials. The customer support is excellent — they go above and beyond to ensure you get the best user experience.
Very useful plugin/offers a ton of flexibility, and support was incredibly helpful in solving a compatibility issue I had.
I started out with the free version, which is already quite feature-rich and served most of my purposes. I stumbled upon some minor hiccups setting it up, and support was incredibly fast, helpful and friendly. I upgraded to the premium version today because I needed some more advanced features (primarily putting the author box in a specific location), and so far both free and premium have been really well designed, user-friendly and super useful. Definitely recommended!

I don't know where to start, both the plugin itself and the support are great. I highly recommend it!

Highly recommend plugin if you have multiple authors on your site. Fantastic support, they solved an issue in a couple of hours! Excellent!

Simple Pricing. Unbeatable Value
Choose your plan and get started
1 Year of Premium Support
1 Year of Premium Support
1 Year of Premium Support
Lifetime Automatic Updates
Lifetime Automatic Updates

2 Sites
Lifetime Automatic Updates

5 Sites