Last plugin update caused issues in your site?
Follow the steps below to get it fixed:
Log in into your WordPress Dashboard *
Open the Plugins page
Deactivate the Molongui Authorship Pro plugin.
Update the Molongui Authorship Free plugin to latest version 4.2.15
Clear every cache your installation might have.

Go back to the Plugins page again
Reactivate the Molongui Authorship Pro plugin
Go to the Dashboard > Updates page and click on the Check Again button
Update the Pro add-on to latest version 1.1.5
(*) If you don't have access to your WordPress Dashboard, connect to your server via FTP and rename the molongui-authorship-pro folder to molongui-authorship-pro.OFF. That will deactivate the plugin.
If Anything, We're Here For You
How Can We Help You Today?
Watch tutorials. Browse articles. Get in touch.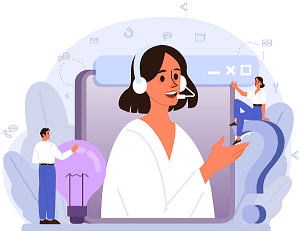 FAQs
The most common questions asked by users
Do you have a question? You're not alone.
What Can We Help You With?
Did you know you can open a Support Ticket with us from your Dashboard?
Just go to Molongui > Support and fill out the form. That convenient and easy!
Can't find a solution? Submit a ticket using the form and get help from one of our friendly and knowledgeable Molonguis.