The Molongui System Information Report (MSIR) displays an extensive summary of your system software, configuration and installed plugins. When an issue requires investigation by the Molongui Support Team, the first step is to reproduce a customers issue in our labs so that the problem can be root caused. The MSIR tool can generate a report that will assist us to setup a system that closely matches the configuration of the customer reporting this problem. While it does not share personal information such as passwords, image files or other sensitive information, it does list which plugins are installed on your WordPress, the URL of your site and other basic system specs.
Generating a MSIR Report
If you are asked to provide a MSIR report, please follow the steps below:
Go to: Molongui > Support
Open the "System Status" tab.
Click on the "Download report as text file" button.
Save the file in your computer
Attach the file to the form or e-mail you are submitting to Molongui.
Only if you are required by the Molongui Support Team, you can directly send the report using the button named "Send report to Molongui".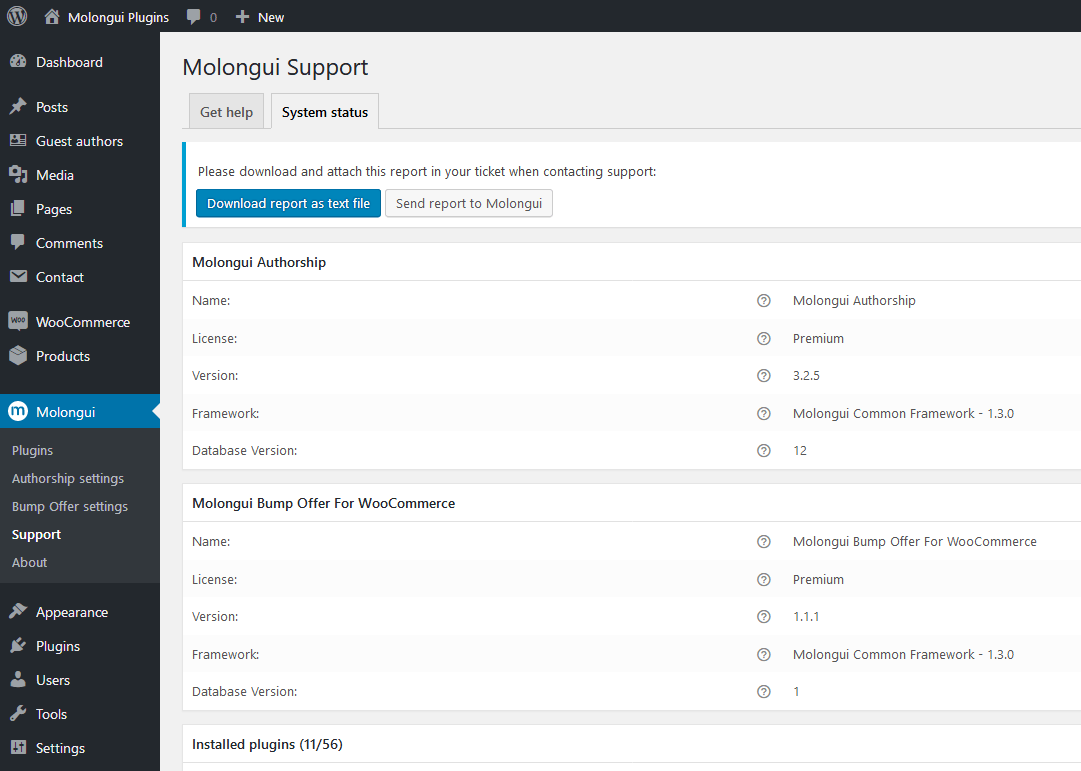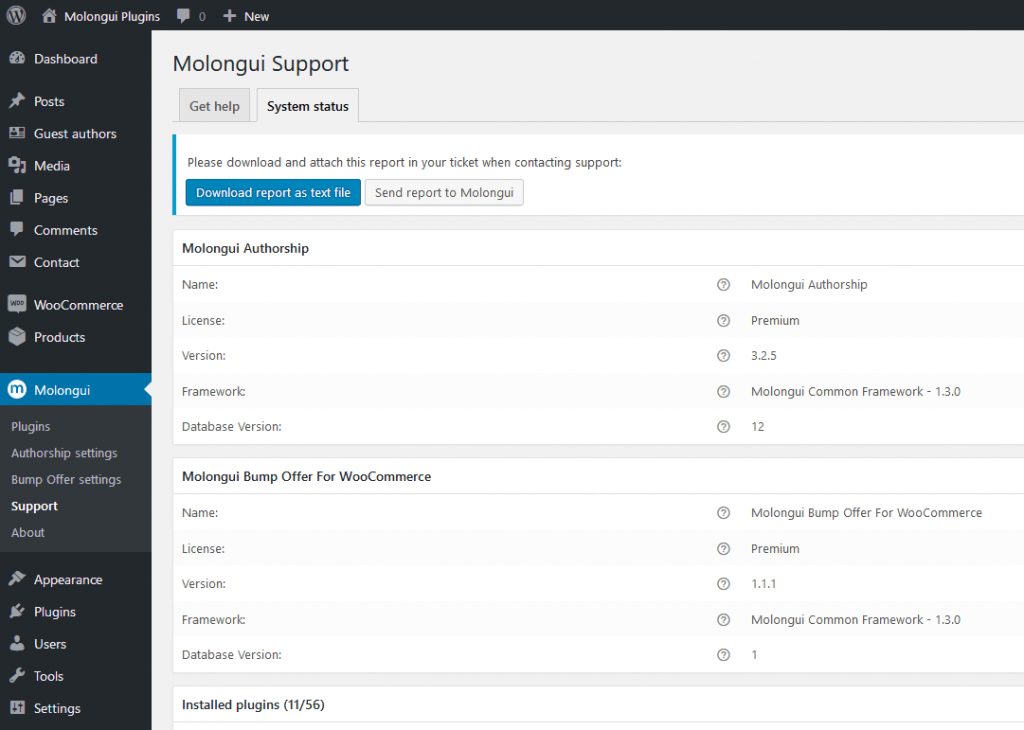 If you are opening a help request through the help request for on our website, you are required to attach a MSIR report.