High quality plugins for WordPress and WooCommerce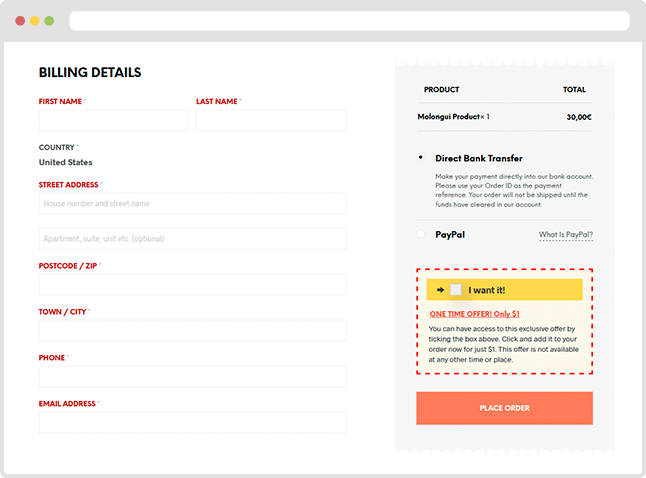 Molongui Bump Offer
Dramatically increase your cart value by adding a bump offer section that offers additional products or services to customers after they buy. Customer won't have to go through the entire check-out process again… With just ONE click, Molongui Bump Offer can add any upsell to their purchase!.
View the details
Professional Premium Support
Molongui has a high quality dedicated support team in place from Monday until Saturday to handle your requests and help to keep your productivity on track.