MOLONGUI AUTHORSHIP FOR WORDPRESS
Author Box, Guest Author and Co-Authors for Your WordPress Posts
Molongui Authorship helps you to properly credit your authors and one-time contributors for their work. Quick, easy and hassle-free.
Automatically display a fully customizable and responsive author bio box on your posts
Easily assign one-time contributors to a post without creating an account for them
One post, multiple authors. Credit to everyone involved adding multiple authors to a single post.
Posting on your blog and want to make your name stand out?
Accepting guest posts that require recognition?
Running a newspaper and need to credit authors for their work?
Publishing scientific articles with multiple authors involved?
Join over 10,000+ people using Molongui Authorship
All the Features You Were Looking for
Molongui Authorship provides you with all the tools that WordPress is missing when it comes to giving recognition to your content creators.
Fully Customizable Author Bio Box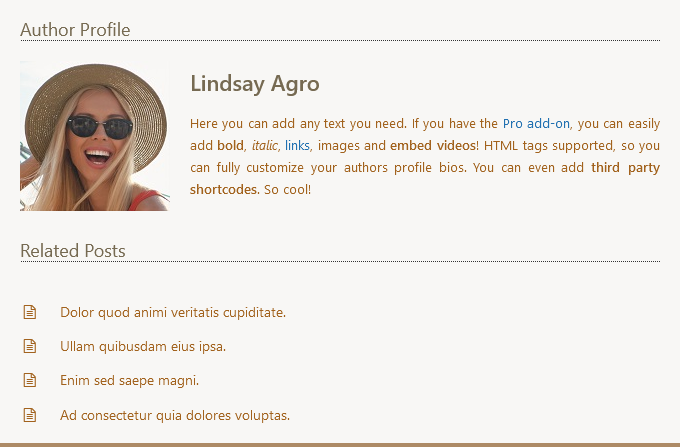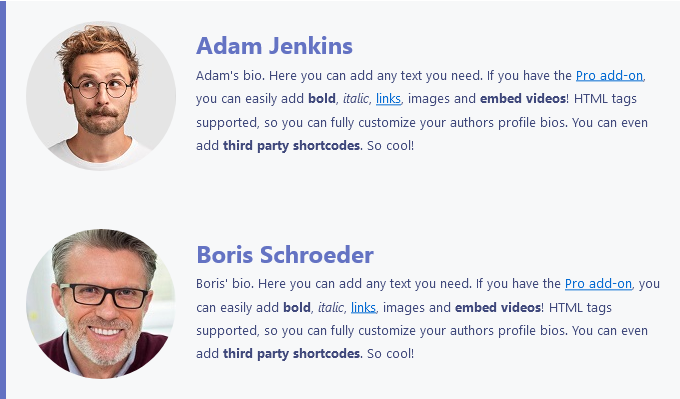 Publish posts with multiple authors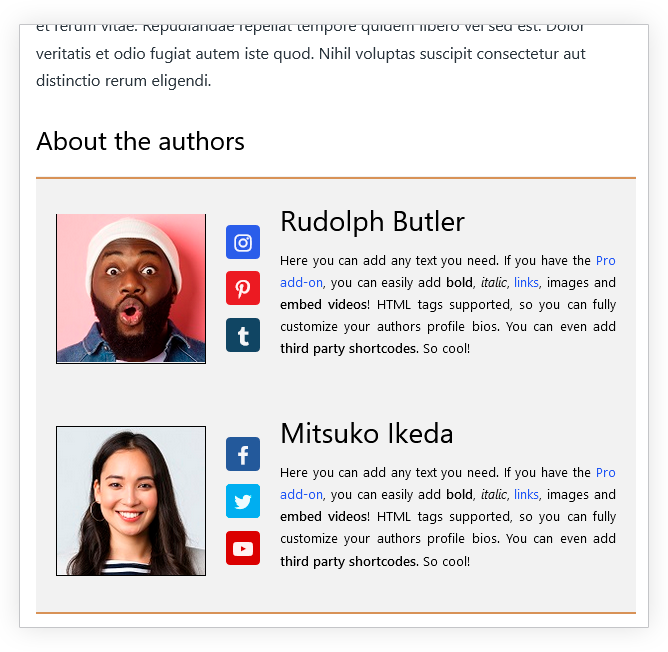 Custom image as author picture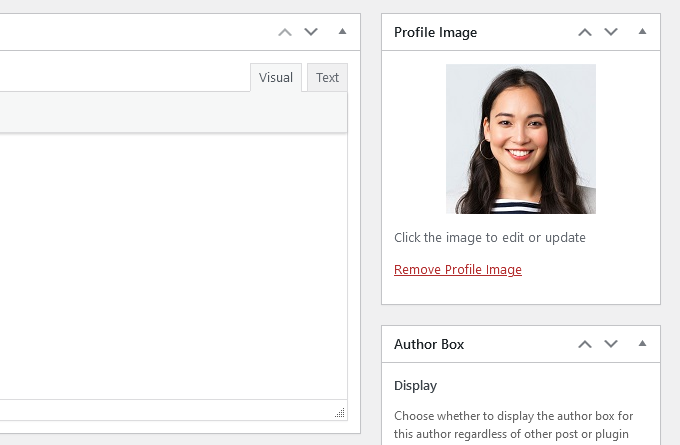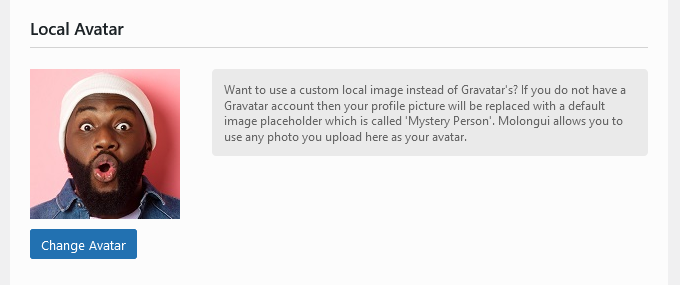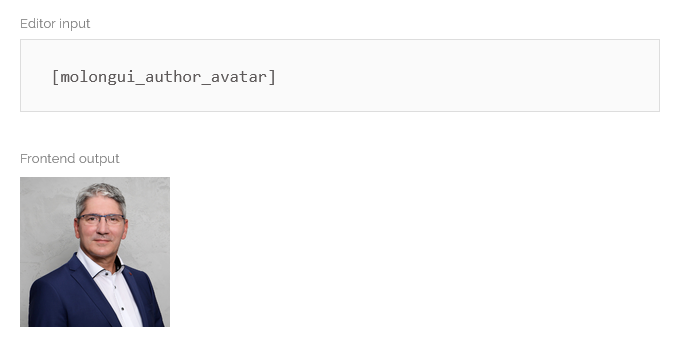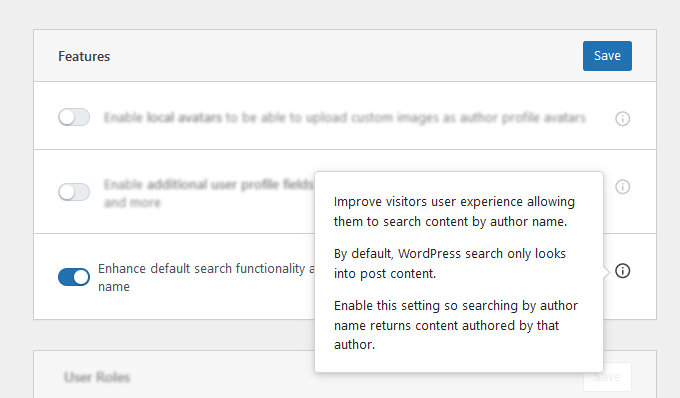 Search Content by Author Name
Need to show author bio in a fully customizable and responsive box?
Need to add a guest author to a post without creating an account for them?
Need to publish multiauthored posts and properly credit everyone?
Need to display guest and multiple authors name in your posts' byline?
Need to list all your authors to provide recognition?
Need to enhance user experience allowing them to search content by author name?
Need to upload a custom image for your authors?
Molongui Authorship Is What You Need
Feature comparison. Free vs. Pro
Automatic and Manual Display
Translatable and Customizable Strings
Guest & Co-authors Support
Post Category Conditional Display
Advanced Settings for Related Posts
Encode sensitive data to avoid SPAM bots
Third Party Shortcodes Support
1-Click Guest Author Clone
Custom image for author profile
Option to Disable Author Pages
Simple Pricing. Unbeatable Value
Choose the license that best fits your needs.
1 year of support and updates for 1 website
1 year of support and updates for 2 websites
1 year of support and updates for 5 websites
Lifetime support and updates for 1 website
Lifetime support and updates for 2 websites
Lifetime support and updates for 5 websites
The above prices do not include applicable taxes based on your billing address.
The final price will be displayed on the checkout page, before the payment is completed.
Frequently Asked Questions
Do you have any questions about Molongui Authorship? See the list for our most frequently asked questions. If your question is not listed here, then please contact us.
Test drive Molongui Authorship Pro. We will create a demo sandbox just for you. Feel free to explore and play around, don't worry about breaking anything. Your sandbox will automatically reset after 4 hours.
Molongui Authorship is actively maintained and receives regular updates that include bug fixes, code optimizations and new features.