Display a Custom Image as Author Avatar
Allow registered users to choose between using Gravatar or upload and select their own avatars right from their profile screen.
Registered users get to choose between letting WordPress loading the Gravatar associated to their email account or uploading a custom image as their profile avatar.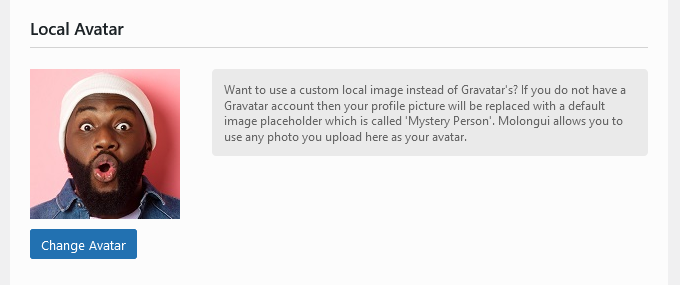 Display letter avatar based on author name's initials. An alternative to Gravatar and local avatar.

Tired of that boring default user image for those users without avatar? Molongui Authorship allows you to choose what to display when no avatar is found. It really makes a big different in the ascetics of your site!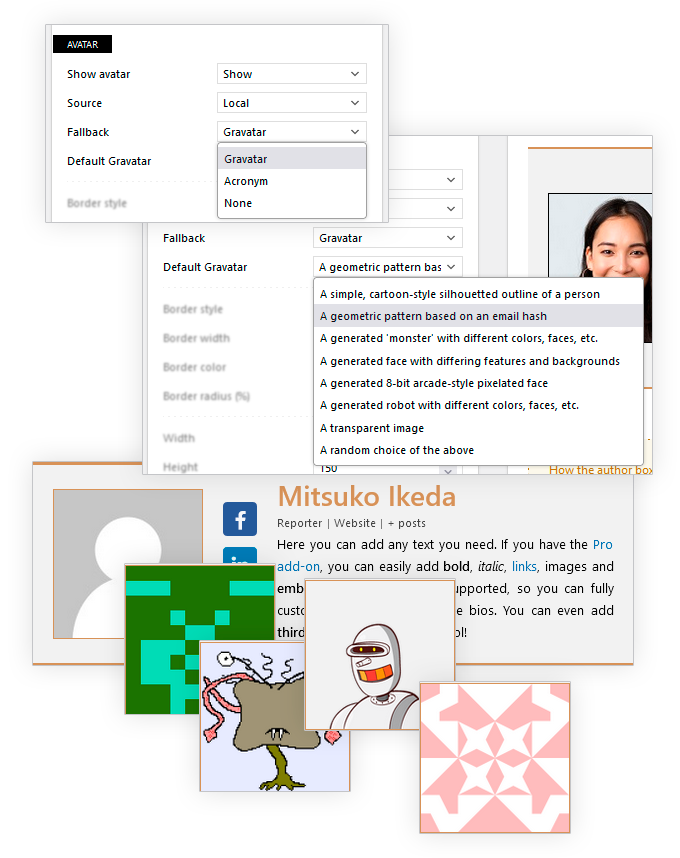 The [post_avatars] shortcode is meant for multi-authored posts —a post with multiple contributors— but it works on single-authored posts as well. It allows you to display the avatars for all the post authors.
This might be specially useful when you want to display the avatars in your post byline.

Why Molongui Authorship for Local Avatars?
The Molongui Authorship plugin is the easiest alternative to Gravatar — just install the plugin and you'll see a new avatar upload field added to user profiles.
Check below which Local Avatar features are only available in the premium version of the plugin.
Local Avatar for Registered Users
Local Avatar for Guest Authors
Get Molongui Authorship Pro Now!
Molongui Authorship helps you to properly credit your authors and one-time contributors for their work. Quick, easy and hassle-free.