Allow Users to Find Content By Their Favorite Authors
Enhance default WordPress search feature to give visitors more relevant search results and a better user experience allowing them to search content by author display name.
Getting the search by author feature up and running is as easy as enabling the toggle on the Molongui Authorship settings page.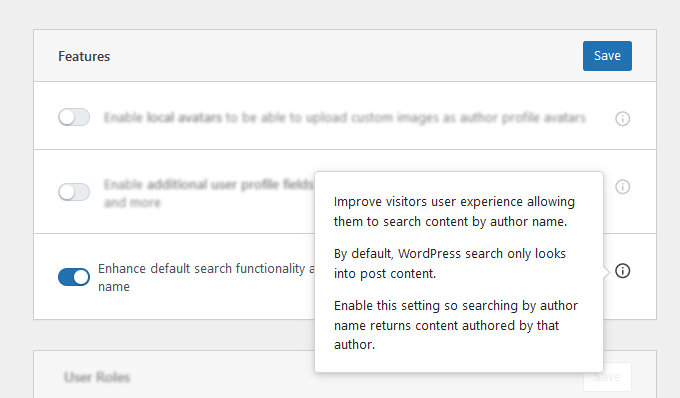 Why Allow Searching by Author Name?
Molongui Authorship helps your visitors find more content from their favorite authors and allow you to get more pageviews.
Well, basically because "search by author" is a premium feature that is only available in the Pro version of the plugin.
Get Molongui Authorship Pro Now!
Molongui Authorship helps you to properly credit your authors and one-time contributors for their work. Quick, easy and hassle-free.